Gary Winch
CLU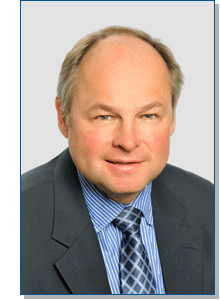 With nearly three decades of experience in employee benefits, Gary Winch approaches his clients' needs in the same way he takes to the ice as a seasoned goaltender…he sees the big picture, the whole game, and the many options in front of him.
Gary founded The Winch Group in 1994. In 15 years, the business has grown into one of the largest independent Employee Benefits Consulting firms in Canada. In 2007, The Winch Group acquired BGM Financial. Gary brings the same work ethic and philosophies learned in his competitive hockey days to the challenges of managing a successful consulting business: leadership is earned through hard work; every success is the result of teamwork; and if you know the game inside-out and let everyone play their position, anything can be accomplished.
Many of The Winch Group's clients have kept Gary on their team for years and he prides himself on those long-standing relationships. He believes in leaving no stone unturned. This means spending whatever time is necessary to fully understand each client's business goals and challenges, in order to maximize the value of employee and pension benefits while making sure they fit with each organization's culture and values.
Gary began his career with one of Canada's largest insurance providers and spent seven years in progressively more senior roles before deciding that it would be more rewarding to help small and mid-sized companies navigate the complexities of pension plans and benefit programs. Leveraging his understanding of plan design and fiduciary requirements, Gary has helped hundreds of companies and organizations to understand the needs, obligations and rewards of providing their employees with benefit programs.
Gary is a graduate of Laurentian University and has achieved the professional designation of Chartered Life Underwriter. Despite his extensive knowledge and experience in the employee benefits field, Gary focuses on educating his clients on the issues, options and trends of the industry, before providing advice. This open and transparent communication style helps to ensure there are no surprises during the implementation of a new benefits program or the annual renewals process.
In recent years, Gary has welcomed new partners who share his commitment to thoroughness and exceptional client service. Merging with other experienced benefits consultants has proven that "the whole is greater than the sum of its parts." Today, The Winch Group offers an expanded knowledge base, additional account support, and increased buying strength for the benefit of all of clients.
This belief in the power of teamwork also led Gary to become a founding partner of Employer Benefit Advisors Inc. (EBAI), the largest association of independent employee benefits advisors in Canada. EBAI was created to pool resources in order to enhance the quality of market intelligence and to increase the members' influence with insurance providers through the EBAI umbrella group.
The Winch Group's success has allowed Gary to give back to the community and continue to enjoy his passion for sports. He volunteers countless hours as a coach, manager and sponsor of local minor league teams.
To find out more about Gary and how BGM Financial and The Winch Group can help make the investment in employee benefits and pensions work for you, visit www.winchgroup.com or call Gary at 905-639-4287 x27.
---
Our Team
(click name for bio)
Visit The Winch Group at www.winchgroup.com